Since 1912
Steadman Jewellers: Our History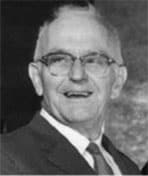 The History of Steadman Jewellers begins with Olver Steadman.
He was born in Wyoming Ontario in 1886 and was one of ten children. After he began his working career with the Royal Bank in Thessalon Ontario, Olver decided to return home to begin his apprenticeship as a watchmaker. In 1911 he graduated from his watchmaking studies at the Canadian Horological School in Toronto and took a job at a local jewellery store in Sudbury.
In September of 1912, he decided to move back home to Southern Ontario and took a position with Walton Jewellers in Thorold Ontario. With the start up of the Ontario Paper Company along with the construction of the fourth Welland Canal, Olver decided to purchase the business from Mr. Walton in May of 1913 under the circumstances that Mr. Walton not open up another store in Thorold for at least five years, subject to penalty.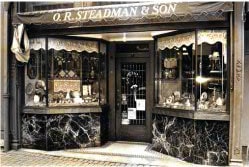 The present location of the store at 29 Front Street was at that time the Imperial Bank of Commerce before Mr. Steadman moved there in 1919. By 1922, Olver installed a new facade with Vermont Marble along with leaded windows and beautiful oak display cases that still grace the interior today. The Steadman store did much more than sell and repair jewellery along with timepieces, like others of its time, it also handled gramophones, records, giftware, china, crystal, cameras, and developed film. In addition, Mr. Steadman had taken a course in optometry and carried out eye testing and prescribed glasses.
Along with running his business, Olver was an active community participant. Olver was instrumental in persuading the local hydro company to have the electrical service run for 24 hours, at that time. Jewellery stores in the early days generally had two shop windows, One was used to display merchandise, the other was for the watchmaker to have his bench close to the window for daylight. Electricity was only available during the dark hours. Watchmaker lathes and polishing wheels were powered by foot.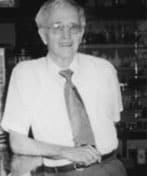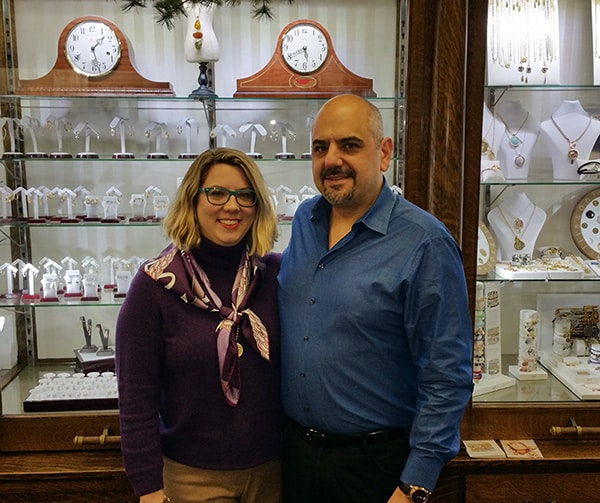 He was also a life member of the Thorold Board of Trade, served as School Board Trustee for almost 40 years, and was a member of the Masonic Order and Trinity Methodist Church. In 1944 he suffered a heart attack and his son Roy began working full-time at the store.
In 1990, Roy decided to take on a local goldsmith.
Looking for more clients in his jewellery repair business, he brought Ken (Vasken) Atmekjian on board. Ken is a third generation goldsmith and a graduate from George Brown College in Toronto in gemmology. After thirteen years of goldsmithing for Roy, Ken became owner of Steadman Jewellers along with his wife Kirsten, who is also a third generation jeweller. Services also done on site include custom jewellery manufacturing, appraisals, and engravings. Ken and Kirsten are proud to continue the tradition of providing their clients with the best customer service Steadman Jewellers has to offer and look forward to servicing them long into the future.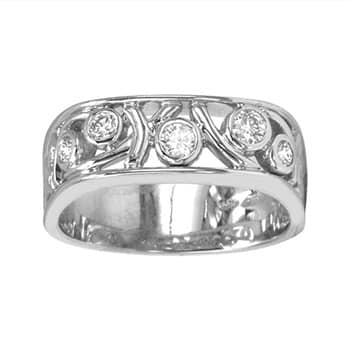 Contact Us
Steadman Jewellers
Since 1912
29 Front St. South, Thorold
905-227-5412
Email: Click Here
Hours: Click Here