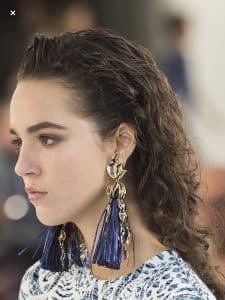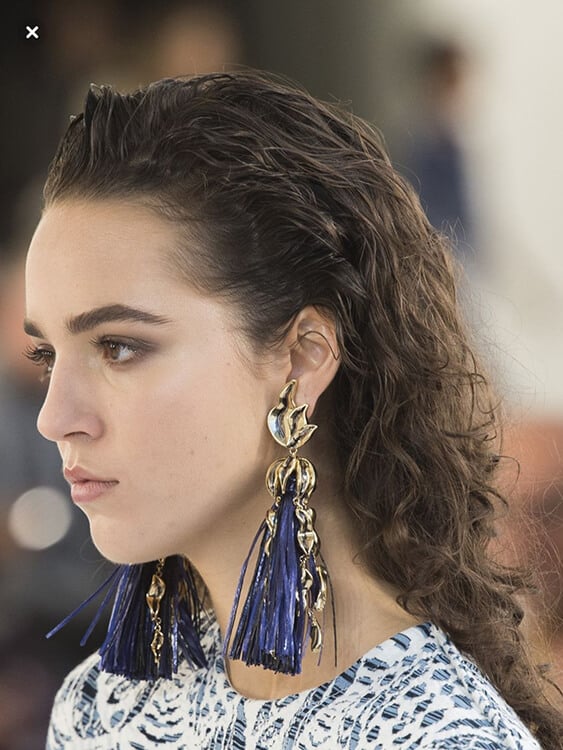 This winter was pretty crazy! Thankfully it's over. Finally. Instead of dreaming of warmer temperatures, spring flowers, and longer, brighter days, they've finally arrived!
A fun thing I checked out online recently was the spring/summer 2019 fashion shows from Paris, London, New York and Milan.  The editors of high fashion magazines attend many of these shows and then showcase the trends of the season.  I love the bright colours, crazy styles and new shoes!  Some of the trends in jewellery seen at the shows were a return to big, bold, statement-making jewellery.  The last few years dainty jewellery has been on top, but this year the pendulum has swung the other way.  Women that love the "more-is-more" look will have more choices than ever this season.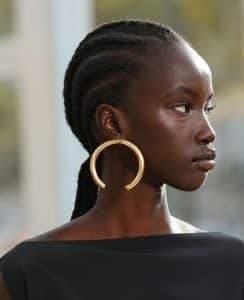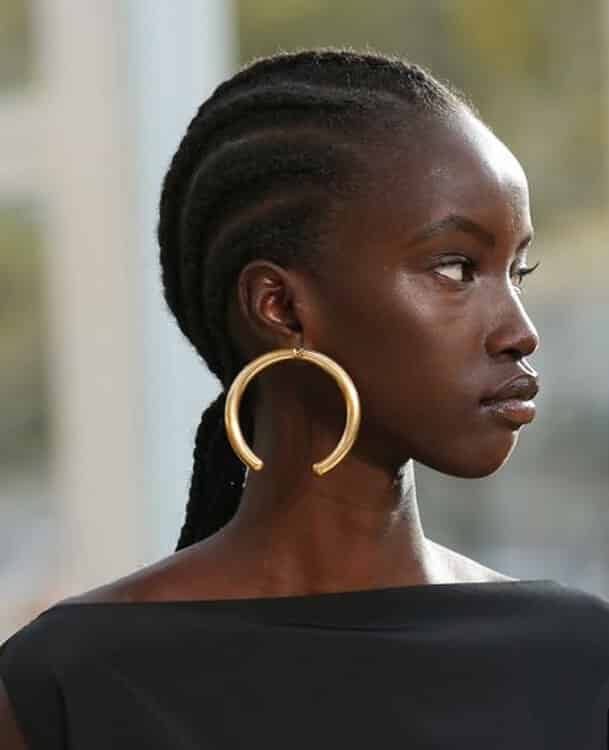 Chanel showed necklaces with pearls and chains layered over neutral coloured tank tops.  Oscar de la Renta designers had models going down the runway in layered, chunky gold link chains dripping with large coins.  Necklaces are not the only thing to see this trend. Large statement hoop earrings, earrings dangling with feathers and mismatched large earrings were also seen on the runways.  Layers of bangles on both arms and chunky charm bracelets loaded with charms were some of the other jewellery trends on display.  Gold metal is popular on big hoop earrings and thick link chain necklaces.  Floral themed designs and celestial looks were also big-time, so dig out that zodiac pendant!!
Pictured below is the Nikki Lissoni chunky chain necklace in silver plating, also available in rose/yellow gold finish. These look gorgeous with or without the coin holder pendant, with the clasp in front or back.
Another fresh jewellery line we are proud to carry is Dean Davidson. Dean is from Manitoba. Nowadays he dresses ladies such as Oprah, Jennifer Lopez, and Sophie Gregoria Trudeau in his signature jewellery looks. The bold, fluid pieces perfectly tie in with the spring/summer 2019 treads. His jewellery is all made from brass with 22 karat yellow gold plating in a matte finish and natural gemstones all cut in India. For those silver lovers out there all pieces can be ordered in the silver plated matte finish too.
We continue to to love our Elle silver jewellery line also.  Elle features four new collections each year and the styles are always on trend.  So now that we've officially confirmed spring is here, let's dream of even warmer days and shop with those days in mind!