Nikki Lissoni is a European jewellery brand focused on providing women with high quality, affordable, interchangeable jewellery that allow women to embrace their inner strength and values.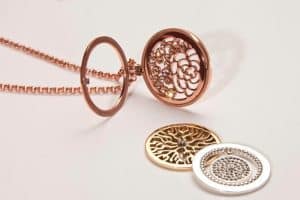 We carry the Nikki Lissoni line of necklaces, pendants and interchangeable coins. This unique system lets you customize your jewellery to reflect how you feel and what you want to show the world.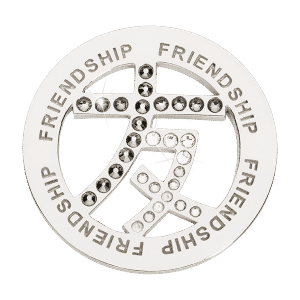 All Nikki Lissoni jewellery is plated with a thick layer of gold, silver or rose gold. Using skin-friendly materials, all pieces are nickel-free. Coins, pendants, bracelets, charms and bangles may also include leather, semi-precious stones, pearls, mother of pearl and Swarovski Elements.
A special ceramic coating protects your jewellery against minor damage and tarnishing. All that's needed for cleaning is a soft cotton cloth.
This is jewellery that you can change up depending on your outfit, how you feel, or who you'll be spending time with. Visiting mom? Change your pendant's coin to a "Love You Mom" model. Hanging with friends? Switch in the friendship coin. Need something with more sophistication? Swap in another coin. The sky's the limit!